The police learned that the slain identified as Rahul Lohar alias Cricket maniac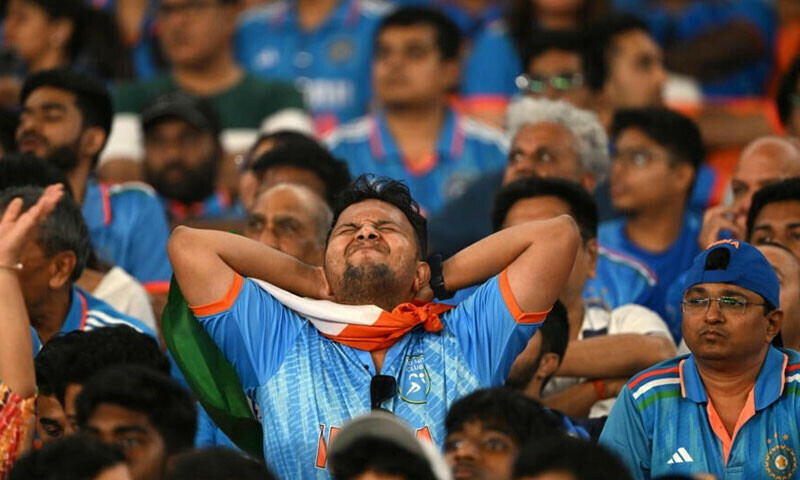 An Indian fan has died by suicide after their national cricket team was defeated by Australia in the final match of World Cup 2023, reported India Today.
An incident happened in the Bankura district of West Bengal where a 23-year-old man allegedly killed himself being heartbroken by the loss of the Indian cricket team.
After initiating an investigation, the police learned that the slain identified as Rahul Lohar alias Cricket maniac had taken leave from his workplace to watch the match but soon after the Indian's defeat, he took his life.
A relative of Rahul said that he took his life after wrapping a veil around his neck as he was unable to accept the defeat of the Indian team.
He added that Rahul was alone at home at that time.
[ With India's defeat at World Cup, memes are up from Pakistani X users ] [Dravid lauds 'exceptional leader' Rohit despite World Cup heartbreak]
Superintendent of police of Bankura Siddharth Dorjee said he was unable to say anything about the incident before concluding the investigation but they registered the First Information Report (FIR) of the incident with the subject 'unnatural death'.
To extend the probe into the matter body has been shifted to the Bankura Sammilani Medical College and Hospital for post-mortem.
What to do if someone exhibits intent of self-harm
Anxiety and depression is the bane of modern life. But help is just around the corner. If you …
Are feeling depressed
Are feeling stressed because of your challenging work environment
Are suffering from anxiety due to another physical illness
Have recently been diagnosed with a mental illness
Your doctor has suggested you to seek counseling
Feel that no one understands you
You can get in touch with the following mental health helplines and speak to them.
Umang 0317 4288665
Umang 0311-7786264
Mind Organisation 042 35761999
Talk2me.pk 0333 4065139
Baat Karo 0335 5743344
Taskeen 0332 5267936
Rooh 0333 3337664
Rozan 0800-22444
OpenCounseling 042 35761999
Here's what you should do if someone you know exhibits signs of suicide or a tendency to isolate or self-harm:
Try to make sure they are not left alone
Remove any objects they could use to harm themselves.
Take or encourage the person to seek help from a medical or mental health professional
For the latest news, follow us on Twitter @Aaj_Urdu. We are also on Facebook, Instagram and YouTube.
Taboola
Taboola ads will show in this div
Next Story