Hassan Ali's wife began sharing memories on her Instagram
Following returning from her mother's house Pakistani bowler Hasan Ali's wife began sharing memories home country with the prominent place which is famous for the love of Shahjahan and Mumtaz, Taj Mehal.
Samiya dropped pictures on her Instagram where she was enjoying a great moment at a beautiful place with her husband.
In another picture, they have been spotted with her daughter, a cute picture indicating the love of family.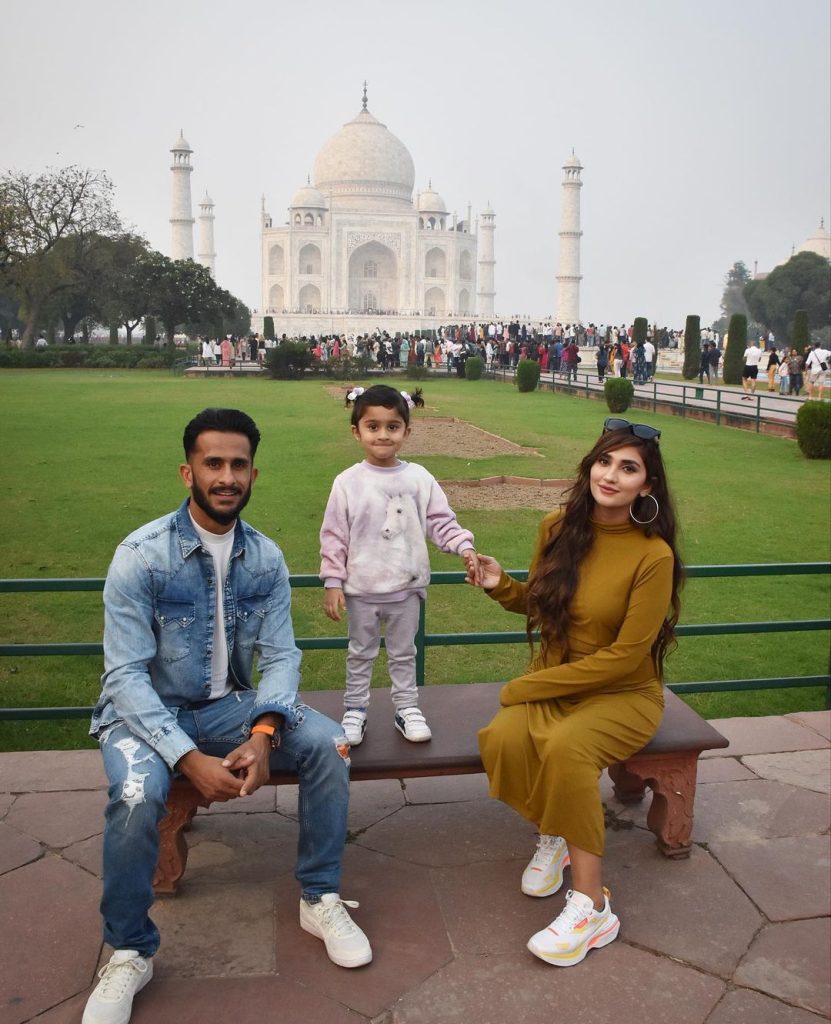 Samiya was sighted thrilled in a reel.
Hasan Ali was in India for the ICC World Cup 2023, and it appears that he wanted to spend some time with his family after the squad was eliminated.
For the latest news, follow us on Twitter @Aaj_Urdu. We are also on Facebook, Instagram and YouTube.
Taboola
Taboola ads will show in this div
Next Story