Australia become world champions for sixth time after beating India in final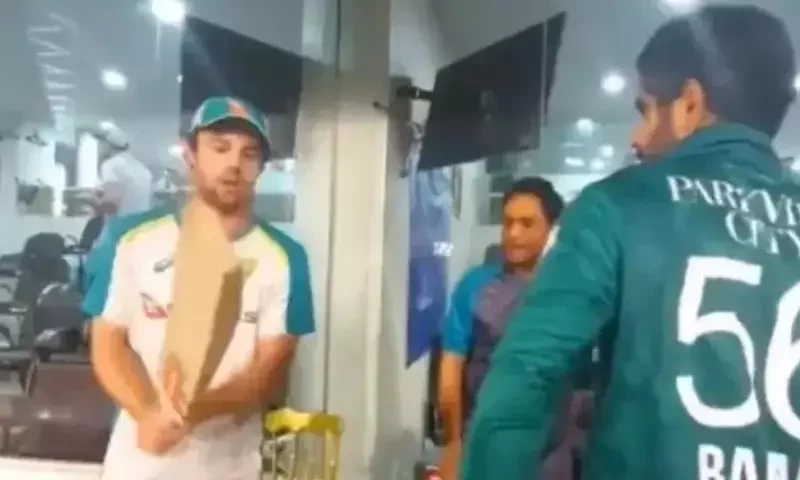 An old video showing Pakistan's former skipper Babar Azam gifting his bat to Australian batter Travis Head has gone viral after the Aussies became world champions for the sixth time after beating India in the final.
Babar apparently gifted his bat in the sheds during the 2021/22 tour of Pakistan.
Head helped his side chase the 241-run target in a jam-packed Narendra Modi Stadium in Ahmedabad. He made 137 off 120 deliveries and stayed at the wicket when Australia were three down for 47 runs.
Many would remember that Head also played a key innings in the World Test Championship final at The Oval in England earlier this year.
Even then many Pakistani fans mocked India to say that Head used the same bat to plunder 163 runs in the WTC final.
Now jubilant Pakistan supporters took a dig at India by re-sharing the video. "Today, I played with the bat that was gifted to me by Babar Azam. He texted me last night saying smash them Indians in the final. Cheers to Bobby," wrote one of the users.
For the latest news, follow us on Twitter @Aaj_Urdu. We are also on Facebook, Instagram and YouTube.
Taboola
Taboola ads will show in this div
Next Story