Alleges federal government has not fulfilled its promises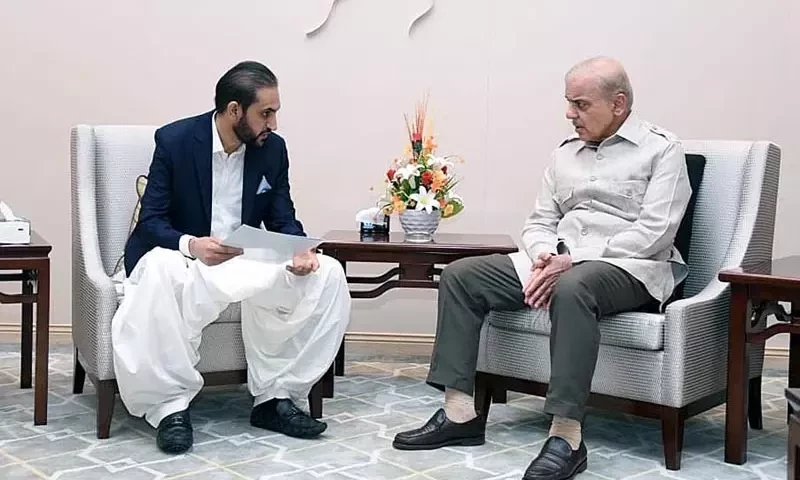 The Balochistan's chief minister has decided to not participate in the National Economic Council (NEC) meeting scheduled for tomorrow (Tuesday), citing the federal government's "cold shoulder attitude" towards the resource-rich but backward province.
"No member of the NEC from the province, including me will participate in the meeting scheduled in Islamabad," Mir Abdul Qudoos Bizenjo said in a statement on Monday.
The NEC is the country's highest forum on the macroeconomic and development agenda and is headed by the prime minister. The council comprises four members appointed by the premier and two members each from all provinces.
Bizenjo's decision come as the federal government is expected to present the budget next week. The outlay for the federal budget 2023-24 is expected to be at Rs16,600 billion or Rs16.6 trillion compared to the Rs9.5 trillion federal budget for the fiscal year 2022-23.
"We had asked the Centre to include the development projects of Balochistan's MPA, MNA, and Senators, in the federal Public Sector Development Programme (PSDP). The provincial government is not able to disburse development funds to these members due to its limited resources," he added.
Bizenjo said that he was not in the favour of parliamentarians' development projects' inclusion in the provincial PSDP.
The Balochistan CM claimed that the provincial government has provided relief to the flood victims using its limited resources and had expected that the disbursement of the announced package by the federal government would further help in the rehabilitation and relief efforts.
Sharif announced a grant of Rs10 billion for Balochistan flood victims in August last year. The devastating floods and monsoon rains claimed around 1,000 lives and damaging properties worth billions. But Bizenjo claimed that not even a single rupee was given to them.
"The flood victims are still waiting under the open sky for the federal government's relief package. The federal government has not fulfilled any of its promises," he said on Monday.
The provincial government has continuously reminded the Centre regarding the grave situation, he added.
In the past, Bizenjo has raised similar concerns and called for attention to the development of the province. This is his second stint as the provincial chief minister.
On Sunday, Bizenjo had said that the provincial government would "consider attending" the NEC meeting if the Centre assured the province of prioritizing its projects.
"If the federal government is not serious in fulfilling its promises, then Balochistan will not participate in the NEC meeting," Bizenjo said and alleged that the attitude of the federation proved that the meeting would prove to be useless for them as in the past.
For the latest news, follow us on Twitter @Aaj_Urdu. We are also on Facebook, Instagram and YouTube.
Taboola
Taboola ads will show in this div
Next Story