Says ECP played a P deliberate role in irregularites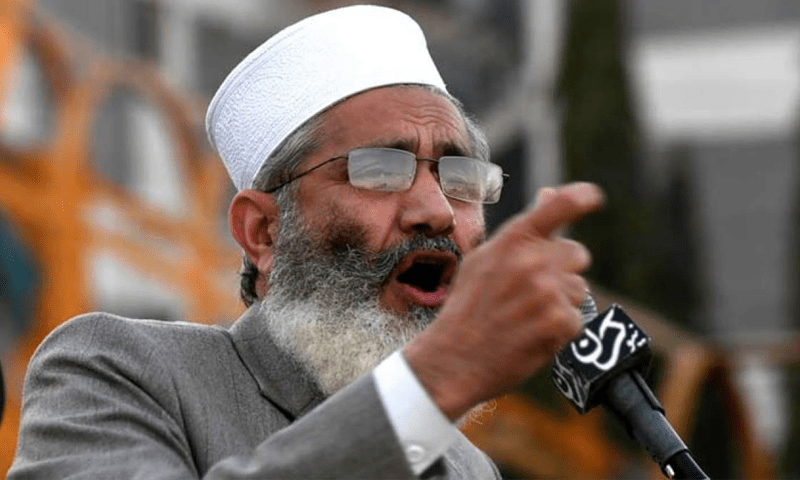 Jamat-e-Islami chief Siraj-ul-Haq wrote a letter to chief justice of Pakistan on Sunday, asking him to take notice of the 'extreme rigging' in Karachi's local body elections.
Siraj wrote that not only did the Election Commission of Pakistan fail to fulfill its role, it actively strayed away from the job it was supposed to do.
He also told the CJP that if things were not set right, the people of Karachi might lose faith in the electoral system to fix their problems.
Siraj-ul-Haq also narrated the history of how LG elections have been delayed in Karachi. he wrote that after the local governments lapsed in 2009, elections were held in 2015 and when governments ended in 2020, it took three years for the elections to be organised.
He added that it became apparent very quickly that not only did PPP cast fake votes to win the election, the officers put in charge of conducting the election were sympathetic to the ruling party. He said that not only were election results delayed and the process flawed, in many places losses of thousands of votes were turned into victories for the PPP.
He further said that recounting requests were sent to the same officers who were orignally accused of colluding with the government. He also accused the ECP of not actively safeguarding the ballots that were cast in the election.
He asked the Supreme Court to give a 'clear verdict' on the deliberate role played by the ECP in the irregularities in the election.
For the latest news, follow us on Twitter @Aaj_Urdu. We are also on Facebook, Instagram and YouTube.