Neill pleaded guilty before Newcastle magistrates on January 25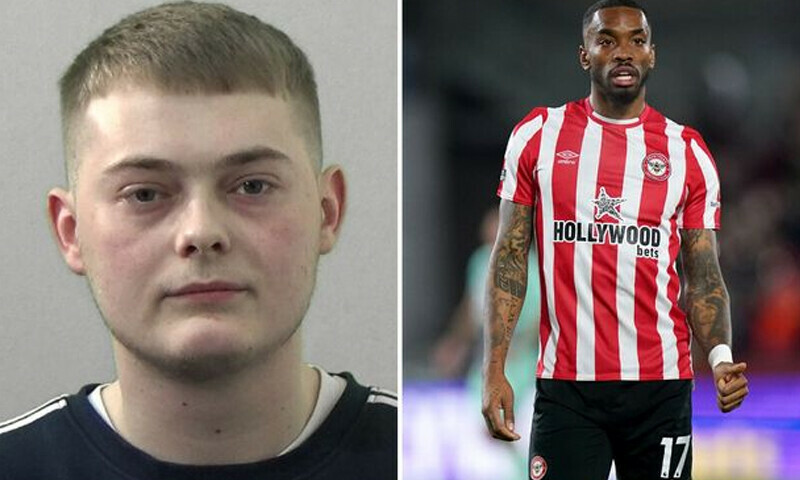 A man who racially abused Brentford's Ivan Toney on social media has become the first person to be banned from every English stadium under a new law.
Twenty-four-year-old Antonio Neill sent the message via Toney's Instagram account in October last year, with the player sharing it publicly, prompting a police investigation.
Neill pleaded guilty before Newcastle magistrates on January 25 to sending an offensive message. On Monday he received a four-month jail sentence suspended for two years and a three-year ban from attending football matches in England.
The ban extends to the top five English leagues, as well as to England home internationals, qualifying matches and tournaments played overseas.
Neill is the first person to receive such a sentence under the new legislation introduced last year, which brought in new powers for courts to ban offenders who engage in abuse and commit hate crimes online.
Superintendent Scott Cowie, hate crime lead for Northumbria Police, said on Brentford's website: "Discrimination has absolutely no place in any society, whether out in our communities or online.
"I am therefore delighted that the seriousness of Neill's offence has been reflected with this banning order.
"I hope this reinforces our commitment to taking action against anybody who commits a hate crime - it will not be tolerated and we will do all we can to put perpetrators before the courts."
Toney has repeatedly been the target of online racist abuse this season. As well as the offence committed by Neill, the striker was also sent racist messages following Brentford's draw with Arsenal in February.
The Premier League said at the time it was supporting Brentford with their investigations into the incident, adding that the league "condemns all forms of discrimination."
Neill's sentence relates to messages sent after Toney had scored twice to help his side beat Brighton 2-0 on October 14, with the striker making the posts public the following morning.
For the latest news, follow us on Twitter @Aaj_Urdu. We are also on Facebook, Instagram and YouTube.