Khyber Pakhtunkhwa bore brunt of the unprecedented spike in violence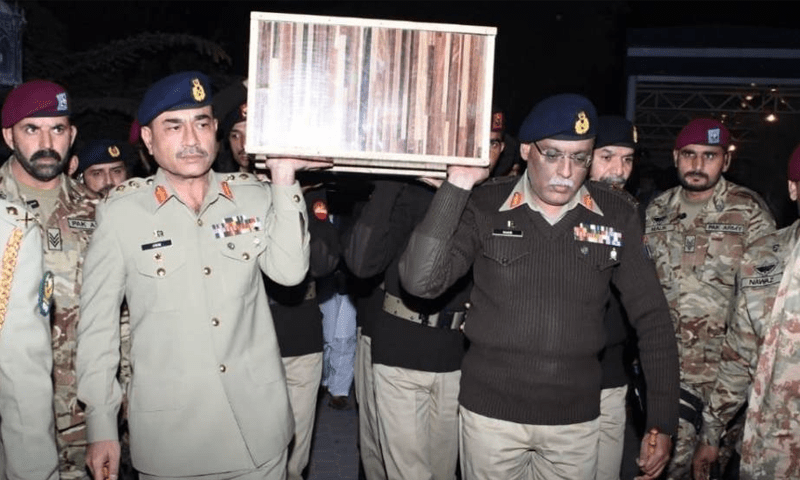 The year 2022 ended with the deadliest month for Pakistan's security personnel in over a decade, with the emergence of a new terror triad comprising TTP, BLA and Daesh-Afghanistan as the biggest threat to the country.
Security forces lost at least 282 personnel during 2022 (with 40 fatalities only in December being the deadliest month of the year) in attacks that included IED ambushes, suicide attacks, and raids on security posts, mostly in the Pakistan Afghan border regions.
According to a report by Center for Research and Security Studies (CRSS), the country suffered as many as 376 terror attacks this year, though banned terror outfits such as Tehreek-e-Taliban Pakistan (TTP), Daish (Islamic State Khorasan), and Balochistan Liberation Army (BLA) claimed responsibility for 57 of these strikes.
As a whole Khyber Pakhtunkhwa experienced an exponential rise in violence whereby the fatalities there went up by 108%. Total fatalities from terrorist violence were as many as 973, a 14.47% spike compared to 2021.
The highest victims of violence were civilians, government officials, and security personnel (62% of the total fatalities) while the militants, insurgents and other outlaws were counted for the remaining 38% of all fatalities this year. Among civilians there were some foreigners as well four Chinese and a former commander of the Afghan police.
Soon after the TTP called off the year-old ceasefire on November 28, an unprecedented spate of terrorist violence ensued in KP and Balochistan like never before, with over two dozen attacks in the month of December alone. This took the fatalities in the province (including ex-FATA) to nearly 64% of all the fatalities in the country i.e., followed by Balochistan which suffered 26% of terror-related deaths. In total, 1714 persons were the victims of violence during 2022 resulting from 513 incidents of violence and counter-violence in the country.
In Balochistan, insurgent groups such as BLA and BNA (Baloch Nationalist Army) took the lead with at least 14 major attacks, mostly on security forces targets, resulting in 33 fatalities and 23 injuries. For the first time in a show of power beyond Balochistan, a female member of BLA carried out suicide attack in Karachi University in April that killed three Chinese teachers and a Pakistani driver. Baloch insurgents also spread their sphere of operations to Punjab, where they attacked the busy Anarkali Bazar on 21 January 2022. With the return of proxy terrorist violence in the latter part of 2022, alarming trends can be discerned as far as Pakistan's security challenges in 2022 are concerned.
Most of the terrorist violence originated in eastern Afghanistan, officials claimed, with top TTP militants enjoying hospitality of Afghan Taliban.
Even the Afghan Taliban revived the issue of the Durand Line and began questioning as well as puncturing the border fence that had been erected at a cost of $500 million Security forces remained the primary target of terrorist attacks in Khyber Pakhtunkhwa and Balochistan.
The TTP, BLA and Daesh Afghanistan (ISK) emerged as the most vicious triad that led the surge in terror across the country.
Khyber Pakhtunkhwa bore brunt of the unprecedented spike in violence in over a decade, with a 108% uptick in human losses.
Most of terrorist strikes concentrated in the Greater Bannu that is adjacent to Waziristan, Bajaur, Kurram districts. These districts directly about Afghan provinces Kunar,
Ningarhaar, Paktia, Paktika and thus as springboard for terrorist missions into Pakistani mainland.
In 2023, Pakistan is likely to endure more violence. The pattern over the last decade suggests that the security forces including the army and police as well as KP and Balochistan provinces will remain under terrorist violence. Also, these challenges are likely to persist as long as terrorist outfits enjoy safety in Afghanistan.
For the latest news, follow us on Twitter @Aaj_Urdu. We are also on Facebook, Instagram and YouTube.