The news has taken social media by storm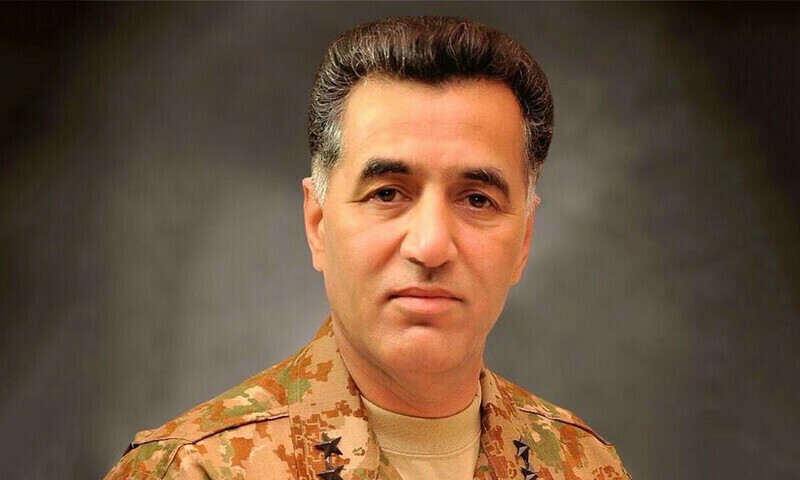 Former ISI chief Lt-General Faiz Hameed has decided to retire prematurely from the service, at least two private-run TV channels reported Monday night.
There was no official word on the development, and sources said that it was normal for the ISPR to not issue any statement on the retirement of a general.
A statement on transfers and postings in the army would act as official confirmation, they said without confirming the news about Gen Hameed.
The move came after the appointment of General Syed Asim Munir as Chief of the Army Staff and General Sahir Shamshad Mirza as Chairman Joint Chiefs of Staff Committee.
Gen Asim Munir takes the command of the Pakistan Army from outing COAS Gen Qamar Javed Bajwa today (Tuesday) at a ceremony being held at the GHQ Rawalpindi.
Reports said Gen Hameed made a verbal request for early retirement and it was granted. Since Hameed is leaving in the final year of his service, there would be no affect on his pension and other benefits.
Lt-General Azhar Abbas has also decided to take premature retirement from service, news agency NNI reported.
Lt-Gen Faiz Hameed and Lt-Gen Azhar Abbas were among the six contenders for the two highest positions in the military. Lt Gen Faiz Hameed, who is currently serving as commander of the Bahawalpur Corps, is due to retire on April 30, 2023 while Lt-Gen Azhar Abbas is serving as the Chief of General Staff (CGS) at the moment and his retirement is due on April 27, 2023.
The reports on Lt-General Faiz Hamed's retirement have taken social media by storm with PTI supporters paying him tribute. Some of them drew parallels between Faiz and Hameed Gul, saying both former spy chiefs saw their path blocked just before they were to become COAS.
For the latest news, follow us on Twitter @Aaj_Urdu. We are also on Facebook, Instagram and YouTube.