PTI chief addresses supporters in Lahore's Shahdara on second day of long march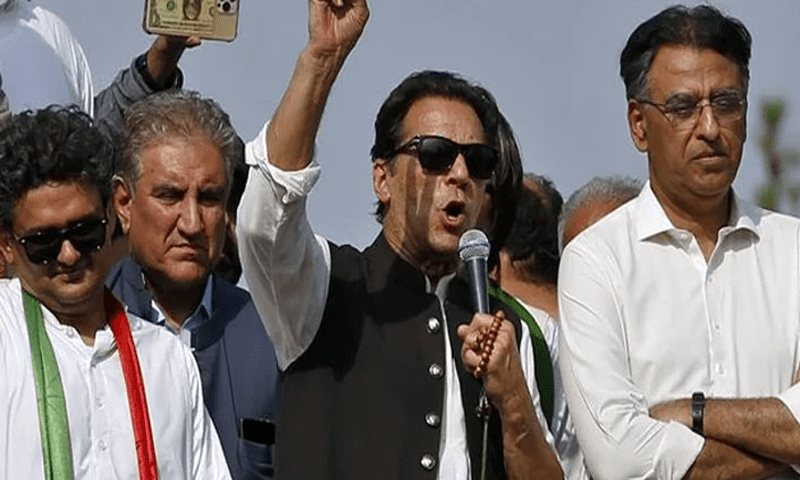 Pakistan Tehreek-e-Insaf (PTI) Chairman Imran Khan responded Saturday to questions about the threats to journalist Arshad Sharif that led to his departure from Pakistan over concerns of personal safety. "I say ask Arshad Sharif's mother," he said while speaking to supporters in Lahore's Shahdara on the second day of his long march to Islamabad.
One of Pakistan's leading journalist, Arshad Sharif was shot dead by Kenyan police under mysterious circumstances. The journalist, once considerd close to the Establishment, had cases registered against him over criticism of state institutions and first fled to Dubai and then resurfaced in Kenya where he was shot dead.
He also highlighted the case of PTI Senator Azam Swati, repeating his claims of custodial torture. "An old man was beaten in front of his family members," he said. "We should die of shame.
"I do not lack anything. Yet, I have come out on the streets at the age of seventy to tell the youth of the country what real freedom is," he said about the mass protest that he is leading against the coalition government to press his demand for early election.
For the latest news, follow us on Twitter @Aaj_Urdu. We are also on Facebook, Instagram and YouTube.
Taboola
Taboola ads will show in this div
Next Story