Polio virus has been confirmed in an 8-month-old child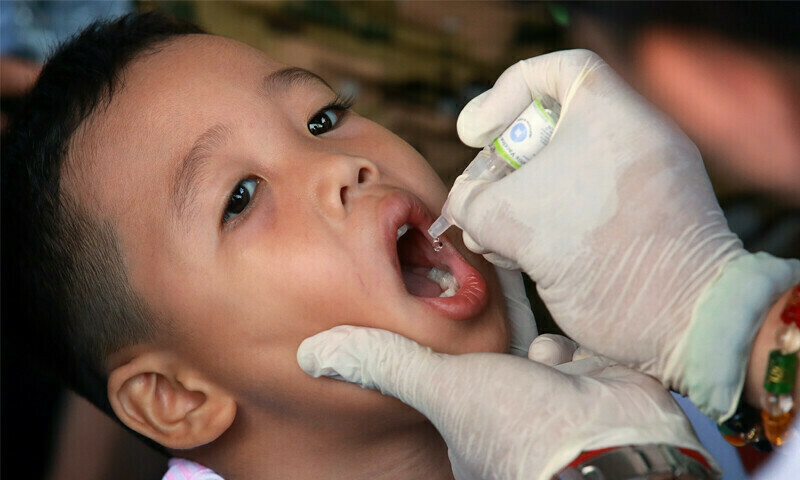 Another polio case was reported in Pakistan as health authorities diagnosed an eight-month-old baby with poliovirus in North Waziristan on Friday.
According to the spokesman of the Ministry of Health, the polio virus has been confirmed in an 8-month-old child.
The child belongs to Mirali Union Council No. 7, North Waziristan, bringing the total number of cases reported in Mirali to eight.
All children confirmed with wild polio as of late June this year belong to North Waziristan.
Federal Minister for Health Abdul Qadir Patel has said that steps are being taken on an emergency basis to prevent the spread of the virus and cooperation is needed to eradicate polio.
He said that all parents should ensure polio vaccinations for their children, adding that civil society, media and scholars should play an effective role in eradicating polio.
Earlier this year, authorities celebrated going 12 months without a single case – the first time that had occurred since eradication efforts began.
Pakistan is one of two countries, alongside neighbouring Afghanistan, where polio remains endemic, although case numbers have dropped drastically in recent years.
For the latest news, follow us on Twitter @AajEnglishNews and @Aaj_Urdu. We are also on Facebook, Instagram and YouTube.