PM Shehbaz had addressed the business community on Tuesday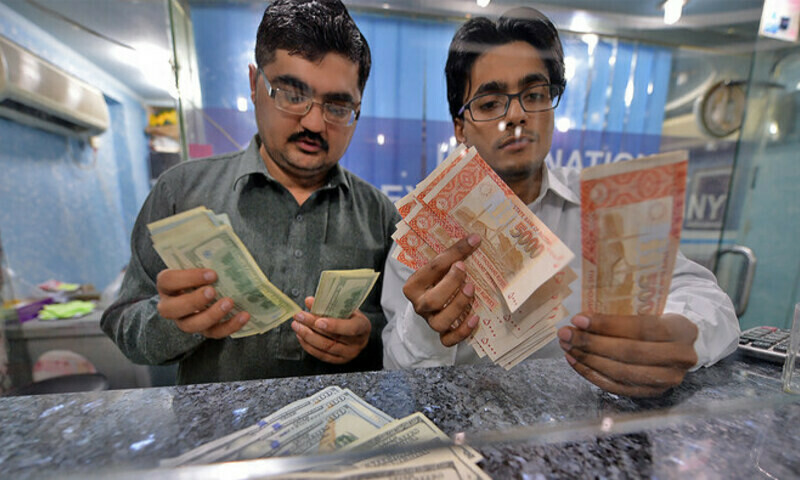 KARACHI: The rate of dollar against the rupee fell by Rs1.82 in the early morning trade on Wednesday, a day after Prime Minister Shehbaz Sharif wooed the business community in a grand dialogue for the charter of the economy in Islamabad.
The greenback was being sold at Rs201 in the interbank market during the intraday trade. Consequently, there would be a two to three rupees difference in the open market.
The appreciation in the rupee value comes a day after the dollar reached an all-new record level of Rs202.83 paisas in the interbank market, as the government jacked up the fuel prices and uncertainty over the International Monetary Fund bailout package looms.
More to follow
For the latest news, follow us on Twitter @Aaj_Urdu. We are also on Facebook, Instagram and YouTube.
Taboola
Taboola ads will show in this div
Next Story