Third case filed against PTI leaders, workers over clashes with police during Karachi protest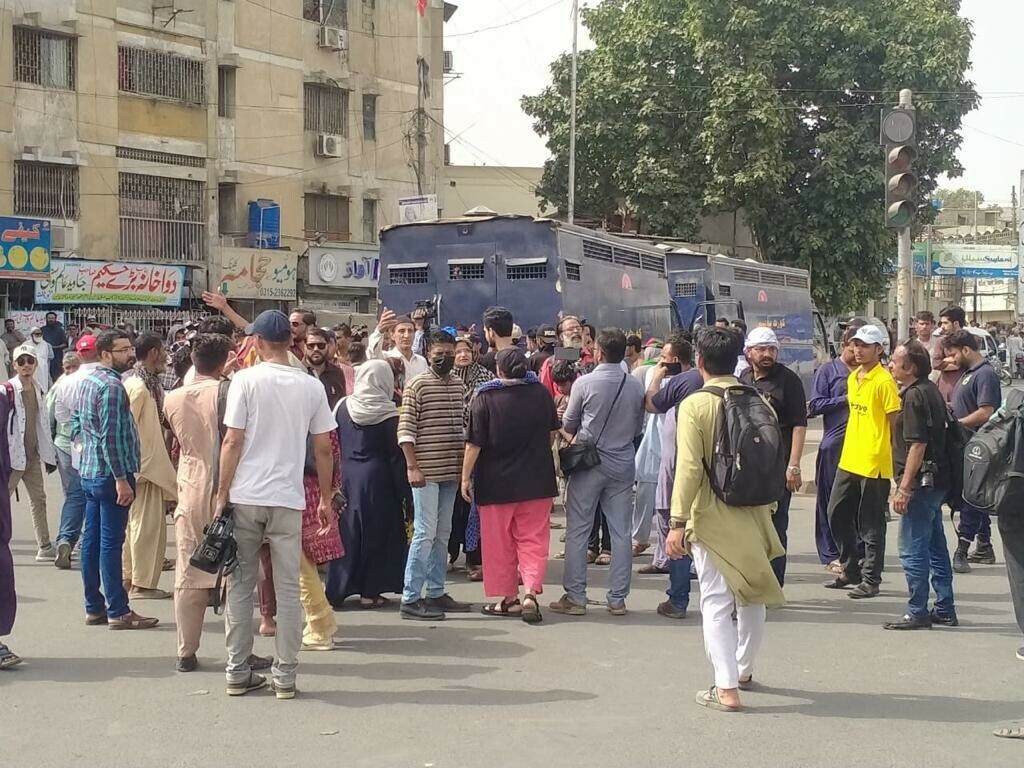 KARACHI: PTI leaders Ali Zaidi, Khurram Sher Zaman along with others have been booked under the Anti-Terrorism Act over last night's violence during the party's sit-in at the Numaish area of Karachi.
The case has been registered at the Ferozeabad police station, with the station house officer the complainant in the case. It has been filed under various sections including attacking the police, taking personnel hostage, interfering in the state's work, violation of section 144 among others.
During the sit-in, clashes broke out between PTI supporters and the police after several male activists of the party were taken into custody.
Police fired tear gas and baton-charged PTI workers who responded with stones and bottles. A police vehicle was set ablaze during the clashes.
Both the police and protesters blame the other party for the violence.
Two other PTI leaders - Ali Aziz and Jamal Siddiqui - have also been nominated in the case. The FIR names at least 100-120 PTI workers as well.
This is the third case filed against the PTI over Wednesday's protest.
For the latest news, follow us on Twitter @Aaj_Urdu. We are also on Facebook, Instagram and YouTube.
Taboola
Taboola ads will show in this div
Next Story